I help people who are ready to arise and fulfill their personal, career, and business dreams.
Karren Y. Alexander, a...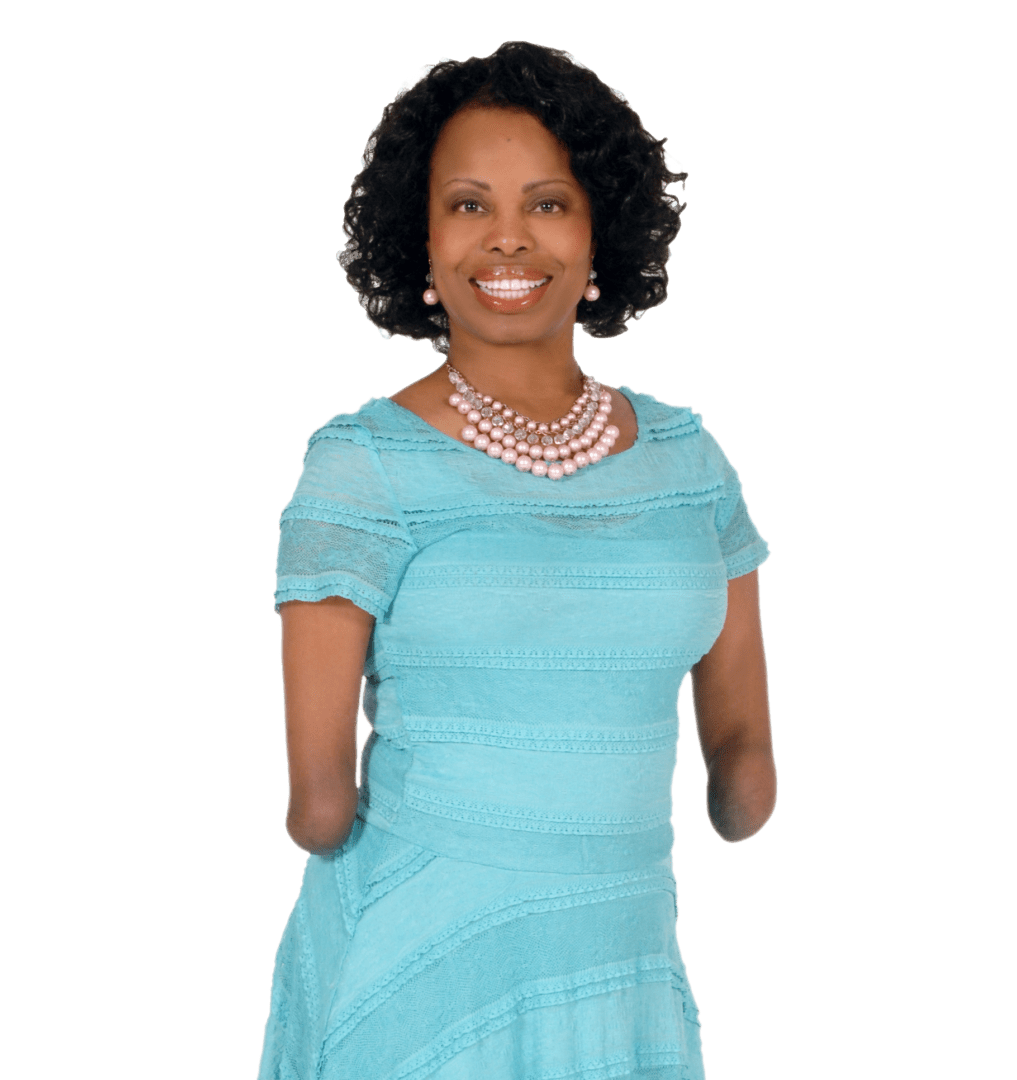 As the world's only Canologist™, Karren teaches people how to lift the limits off of their beliefs and have an "I Can" mindset. Karren inspires people to unlock the shackles of self-imposed limitations and achieve their goals and dreams by being motivated with an attitude of determination. She encourages people to access the power and authority that resides within to revolutionize their verbal speech pattern and align their heart, soul, and mind to conceive and believe that they can achieve their goals, dreams, and desires. Karren believes "If the how is big enough, the why will take care of itself".
Karren started her federal government career over 35 years ago as an Accountant and recently retired in a senior leadership position. Over the years, as she progressed through her career, Karren was responsible for leading financial management organizations responsible for various aspects of budget formulation and execution, project management, financial management and policy, and financial statements for billions of dollars. Most notably, for 23 of her 35 years, Karren successfully led numerous major business process re-engineering and modernization projects. As such, Karren had the amazing opportunity to master the ability to motivate and instill a sense of determination with her staff and teams. Because of her success, she began to share with other organizations which launched her speaking career. Revitalizing, reinvigorating, encouraging, motivating, and BUILDING teams is what Karren loves to do. She loves to restore a team's energy because she believes "THE IMPOSSIBLE IS POSSIBLE."
Karren has been a keynoter, trainer, and motivational speaker for over 20 years for various churches, corporations, professional organizations, schools, state and federal government Agencies, across the United States and Europe. Karren says, "I offer a fun, entertaining, and yet informative presentation that empowers people. My engagements are customized to align with their theme or address a particular topic. Thus, my presentations are targeted to equip the audience with vital tools needed to empower them to be more than conquerors." Karren has had more than standing room attendance for her sessions on essential leadership skills for the past nine years for a national training conference. She's an Accountant, as well as, served in a senior leadership position in the federal government. Thus, her presentations and motivational (which she refers to as transformational) sessions are not geared towards what she has read but based on her "real life" leadership experiences and workplace challenges. Her presentations are engaging and rallies, as well as, equip your group with a visual and essential take away serving as a reminder of the essence of their value and need to strive to utilize their gifts and talents to the fullest extent. "My messages are forever memorable!", says Karren.
Let's think about it…"Is the Impossible possible?"
Yes, as long as we acknowledge that all things are not perfect. Your YET can be better than the situation at hand. Yet meaning regardless of the negative facts, despite the situation (i.e. behind schedule, needing additional resources, etc.), Karren likes to always remind people to be a continuous learner striving for excellence. Otherwise, a staff, organization, group, or person risk the possibility of getting into an "Again Cycle".
The "Again Cycle" occurs when a bad habit, situation, decision, is allowed to continue day after day, month after month or even year after year, without proper correction. Karren introduces tips and tools that can be used to get out of this cycle.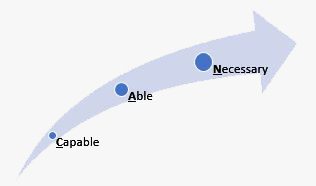 The strength of a team's will power is a measure of how successful they can be.
"There are things that we should not do, in order to achieve our CAN do. Thus, there's no such thing as CAN'T", says Karren. CAN is Karren's favorite word used as an acronym to indicate how to progress upwards and move forward to accomplish an organization's or individual's mission and/or goals, and dreams.
First, there is an acknowledgement of the capabilities identified based on the knowledge and skills of all individuals. Secondly, there is an acknowledgement of everyone's abilities based on the strength of the will power to mentally do something well because both are necessary to succeed.
Karren provides tips and tools whether via a keynote, motivational speech, or training how an organization can continuously progress as a team or individual. Karren states in her book titled Invisible Hand: Overcoming Obstacles and Challenges, "Accept a challenge as an opportunity to tap into the inner world of creativity. It's then that you will succeed." Karren's message instructs the audience to let go of the past and embrace the future, by renewing the mind with different thoughts and ideas, dwelling on the good and the perfect, and have the determination to come out and forge forward.
What People Are Saying
I was overwhelmed with her ability to draw the people in the room attention and spell bound them. Wow!
Flonetta Johnson
I am honored to have been afforded the opportunity and, pleasure of attending several events, where Ms. Alexander was the keynote speaker. Each time I was utterly wowed by her enthusiasm and energy! Her style is both humorously entertaining, and thought provoking, as she intricately weaves the threads of her life's journey into a formidable plan for SUCCESS, in all aspects of life...
Richard J. Cooper
Electrifying motivational speaker! Among the very best that I have encountered. Expertise and it shows! Her Passion for the subject matter is infectious!
Miner Rogers
Karren Alexander is a visionary leader with an insightful awareness of what people need to succeed and how she can empower them for success. She has a bold determination to be successful and to help others succeed.
Karren has been a tremendous blessing to my career and me. I have had the pleasure of knowing her on a professional and personal level. My skill, talent, communication ability and confidence have been remarkably refined. She makes you look at things in a different and better way. She has given me more tools for personal growth. She has taught me how to find joy and purpose here on very easy terms.
Karen Kyser
Karren is an awesome speaker/teacher. Her teaching style captivates her audience. She is thorough and always well prepared.
Terry Stelly
Good leaders are good teachers and teaching is the universal language. No matter the market, you always need someone who knows how to lift people and bring out the potential that is in them. That is Karren Alexander. Karren is a phenomenal teacher and leader. She is always seeking opportunities to learn and add new tools in her toolbox to help others. She is all about business but is funny and deliberate in the questions that she ask and the delivery of her message. She has the ability to take life's challenges and turn them into life lessons to help to achieve the next level. She can take information that is foreign to an individual and package it in such a way that they will understand it. What a journey we had together!
Ella R Robertson
Karren is an amazing woman. She is intelligent, articulate and insightful on how people can use challenges to open up endless possibilities instead of being knocked to the floor permanently. Her gift is teaching us all how to recognize and tap into the inner strength and beauty inherent in every human being and move forward in our relationships, our careers, and our lives. She brings a unique perspective to looking back and looking forward to find the positive and purpose in all of us.
Tanya Sharratt
Karren was one of the best teachers I've ever had. Karren is very patient and explain things in ways that kids could understand. Karren is also visual. She will go to the board and diagram or document processes so everyone can see the work flow and understand the processes. Karren is very thorough in her teachings and shared her knowledge of financial management, financial systems, accounting and leadership.
Andria Milton
Karrens' love for life, belief in herself and in God has been a source of admiration and motivation through the years and changed my outlook on dealing with life's challenges. Knowing her has made me see first hand that anything can be achieved with faith and perseverance. The words "you can't" makes her all the more determined to prove that "I can"! As a motivational speaker to the young girls of our community, Karren demonstrates the importance of raising ones self esteem, loving yourself and not settling for less in any circumstance. She is a living testimony, that regardless of the obstacles we all may face ,be it physical, psychological or emotional, there is no limit to what can be achieved.
Daryl Dabon
There are people that cross your path and there is nothing of great significance to remember about them. This is not the true of Karren Alexander. Karren inspires the best in you the moment you meet her. She is positive in every area of her life. Karren's spiritual persona resonates throughout her experiences and challenges. She is a role model for females of all ages. Karren has open doors for many to follow. She is an outstanding speaker, writer, and professional who is willing to share motivational/inspirational presentations for women to soar beyond expectations.
Peggy Javery
I wish everyone could have the pleasure of meeting or working with Karren Alexander as I have been able to do. What an inspiration to those who have been blessed by her presence in either a social or business environment! "
George Wren
As the church greeter, I welcomed Karren. She said thank you with such big beautiful smile that glowed and shined. Karren is a dedicated servant of The Lord. God has anointed and blessed her with many gifts in which she is using to win souls for The Lord. I always enjoy her teaching of the Bible. God has given her a special teaching style of her own. She's a motivating and dynamic speaker, she speaks the truth, because she's a doer of God word. Meeting Karren has helped me to grow in my faith, the understanding and wisdom of God's Holy Scriptures. I thank God for her.
Teresa Hall